About Bentley Jacksonville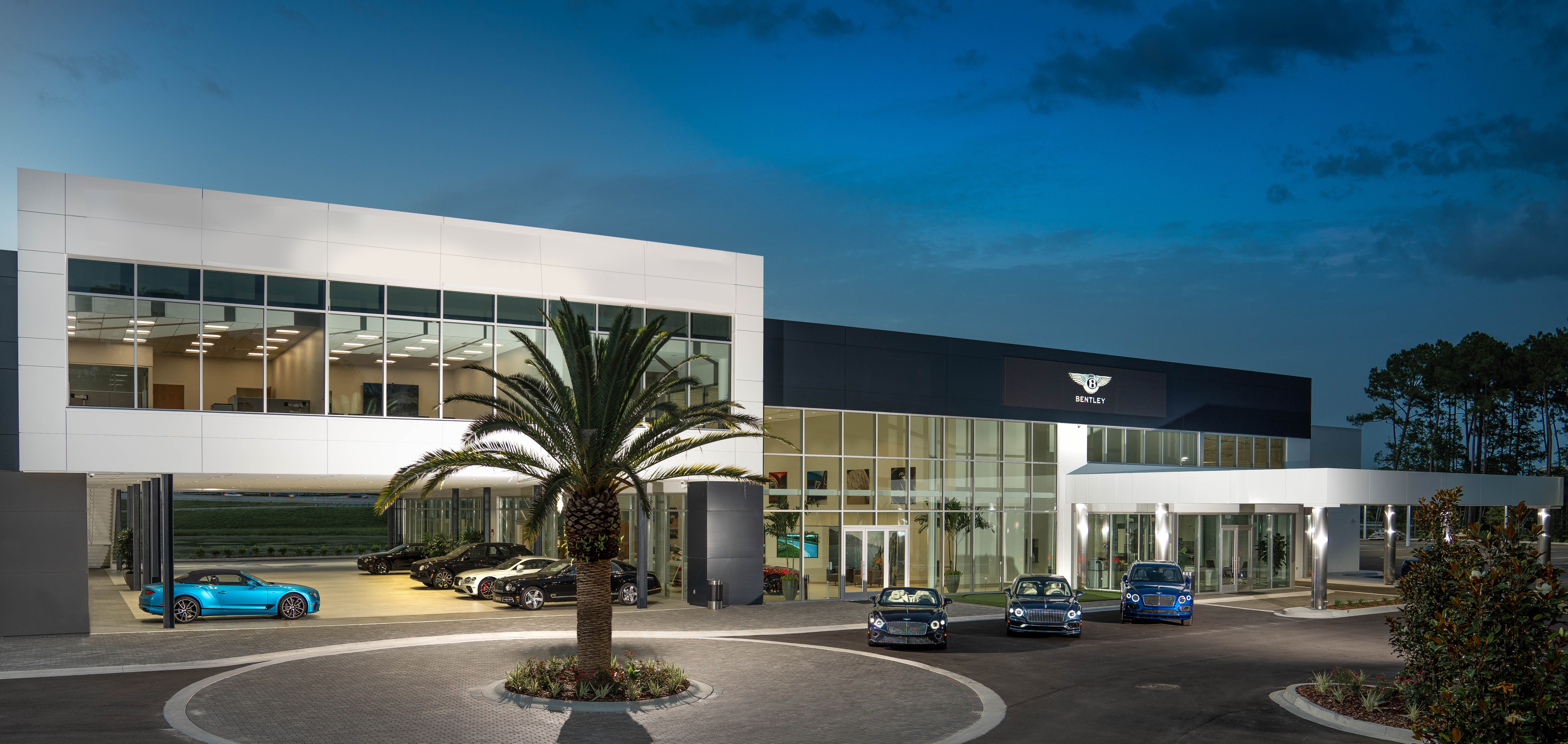 Bentley Jacksonville is proud to mark its entry to the North Florida market with the incredible ultra-luxury vehicles manufactured to the highest standards by Bentley. Jacksonville is a vibrant, growing and cosmopolitan community that like Bentley has a rich history, and we are excited to bring a carmaker that is known for both powerful performance and luxury to Northern Florida. We know that this is an area that respects traditions, history and craftsmanship, and we are proud to be part of the community.
Our state-of-the-art dealership on Bonneval Road, visible from I-95 and already a local landmark, is home to the finest luxury automobiles in the world. We look forward to delivering these vehicles with the Bentley Jacksonville signature customer experience. We have a culture of family, and giving back, that is imparted on all employees throughout Bentley Jacksonville and our entire company.
Our professional sales staff stands ready to assist you in any of your automotive needs.
Our Mission and Vision
We're here to serve you not only today but well into the future. Our goal is to establish a lifetime relationship with our customers by offering our unparalleled Brickell service. To achieve this, we must be amiable, efficient, and economical. To succeed, we must provide an entirely rewarding experience that will allow us to repeat over and over again.
We're dedicated to serving you with honesty, integrity, and professionalism. We respect you and your time. You honor us with your business and we express our appreciation with courteous and attentive personnel, knowledgeable, accessible and devoted to serving your automotive needs.
We are dedicated to being the pioneers in developing the next generation of automotive excellence in Florida and beyond. It is our belief that we will achieve this through a culture that embraces our guests, our employees and our community in a way that creates a maximized one-of-a-kind experience for everyone. We are passionate about our business, we will deliver on our promises, and our successes can only be measured by the long-term relationships we build.
We will live this mission every day!