Thank You for Choosing Bentley Jacksonville
The team at Bentley Jacksonville would like to welcome you to our dealership in Jacksonville. We service the surrounding areas, including Ponte Vedra, St. Augustine, Daytona, Orlando, Savannah, Tallahassee, Ferdinand Beach and the Palm Coast. We are confident you'll find the vehicles you're looking for at a price you can afford. Come explore our full selection of new Bentley vehicles, or look into owning a reliable pre-owned model. Whatever your choice, our professional finance team will help you get settled with a competitive financing or lease plan.
When you're looking for quality auto maintenance and repairs near Jacksonville, you can always count on the professional technicians in our Bentley service department, where we handle everything from oil changes and filter replacements to powertrain and drivetrain repairs. Schedule your appointment today, or purchase parts from us to handle maintenance and repairs on your own!
Plenty people in Jacksonville count on the high-quality vehicles and services found at Bentley Jacksonville, and we look forward to living up to our reputation every day. Stop in and see us today, or contact our staff with any questions!
OUR MISSION AND VISION
We are here to serve you not only today, but well into the future. Our goal is to establish a lifetime relationship with our customers by offering our unparalleled Murgado Automotive service. To achieve this, we must be amiable, efficient and economical. To succeed, we must provide an entirely rewarding experience that will allow us to repeat over and over again.
We are dedicated to serving you with honesty, integrity and professionalism. We respect you and your time. You honor us with your business, and we express our appreciation with courteous and attentive personnel, knowledgeable, accessible and devoted to serving your automotive needs.
We are dedicated to being the pioneers in developing the next generation of automotive excellence in Northern Florida and beyond. It is our belief that we will achieve this through a culture that embraces our guests, our employees and our community in a way that creates a maximized one-of-a-kind experience for everyone. We are passionate about our business, we will deliver on our promises, and our successes can only be measured by the long-term relationships we build.
We will live this mission every day!
---
Our Executives Are Always In
---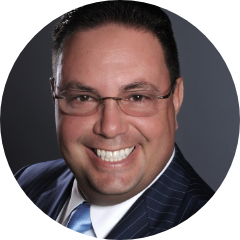 Mario Murgado
Mario Murgado serves as president, CEO, and owner of Murgado Automotive Group. The company operates automotive dealerships in three states, representing Alfa Romeo, Audi, Bentley, Buick, Cadillac, Ferrari, GMC, Honda, Infiniti, Maserati, Mazda, and Volkswagen. Fifty years ago, his family's commitment to forethought, preparation, and implementation led to an escape from Communist Cuba and the opportunity to start over, and to ultimately live the American dream. In 1965 Murgado, then just five years old, boarded a plane to Miami alone. Four long months later, his mother and sister arrived in Miami, followed by his father 10 months after that. Granted an opportunity in their new country, they seized it, instilling in their children a work ethic and sense of pride that would drive them and future generations.
For more than 20 years, Mario Murgado has led Murgado Automotive Group with an entrepreneurial spirit while working in close connection to corporate giants like General Motors, Honda, Nissan and Volkswagen. He has guided the company through myriad challenges including a mass migration away from gas guzzling SUVS in the early 2000s, the recession which destroyed customer buying power in 2008, the shifting automotive marketing landscape, and of course, Covid-19. The dealership group has grown from three nearly barren stores when he acquired it to 17 dealerships, offering a full spectrum of cars, trucks and SUVS - from traditional, economy brands to ultra-luxury, elite sports cars. Murgado's organization focuses on a core belief and mission statement: Our organization must have an unwavering commitment to the delivery of quality new and pre-owned vehicles by providing extraordinary service to the people we proudly and humbly call our clients.
Murgado has served as Chairman of the Florida Automobile Dealers Association and the American Honda National Dealer Advisory Board and as a member of the General Motors advisory boards for marketing and fixed-operations dealers and is a member of the South Florida Dealers Association and AIADA Board member. Outside of his business and industry, Murgado is active in numerous civic and community organizations. He currently serves on a number of boards, as chairman of Nicklaus Children's Hospital Board, a member of the Board of Trustees for St. Thomas University in Miami, and Foundation. Member of FIU, board member of the Orange Bowl Committee, board member History Miami, Past Chair for Miami International Auto Show. He is also the former chair for Mothers Against Drunk Driving Florida Council and has served as chair for the Young Presidents' Organization Executive Board-Miami Chapter. Murgado earned a bachelor's degree in business administration from La Salle University and graduated from the Owner/President Management Program from Harvard University.
---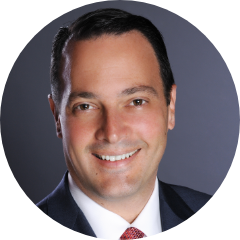 Alex Andreus
At age 23, Alex Andreus became General Manager of a dealership and achieved record sales and profits his very first year on board. This track record hasn't changed: Andreus has been instrumental in leading Murgado Automotive Group by re-structuring the operations and increasing market share gain. Experienced in managing day-to-day operations, sales growth, and expense control, Andreus has been comfortable overseeing a staff of over 600 employees and an annual revenue of over $500 million.
---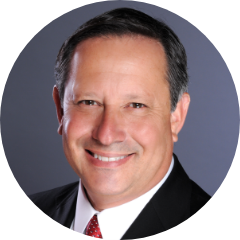 Rick Barraza
When Ricardo (Rick) A. Barraza began his career as a sales representative with the Braman Honda organization, he had a desire to make a mark in the automotive industry. Within three short years, Barraza made this a reality: His skills ascended him to New Car Sales Manager, overseeing a staff of over 200 employees. Fast forward to today and Rick now counts with over 35 years of automotive experience. His executive coaching, leadership and sales skills have elevated him to being VP & Managing Partner of Murgado Automotive Group.
---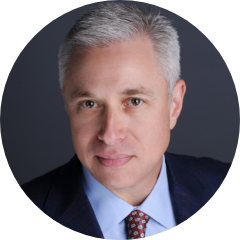 Jeffrey Nunberg
Jeffrey S. Nunberg is a successful entrepreneur, investor, automobile dealer, real estate developer, and philanthropist, born and raised in Miami, Florida. He purchased a one-man locksmith business in 1983, and over the next 36 years, he grew that business into a regional systems integration firm called Integrated Security Systems with offices throughout the United States.
In addition to ISS, he is a partner in Ferrari of Central New Jersey, as well as many dealerships in New Jersey, Chicago and Florida. Jeff has an active role in supporting the dealerships within the portfolio. Mr. Nunberg owns and invests in commercial real estate properties, and he is an investor in two high-rise projects in Chicago. Jeff has a celebrated car collection with a focus on Ferraris dating from the 1960s to the present day. In addition to Ferrari, he has special cars from Pontiac, Porsche, and Ford within his collection. When asked which is his favorite car, he'll respond "All of them!" His other passions include all things automotive, Formula 1 racing, road cycling, and collecting wine.
---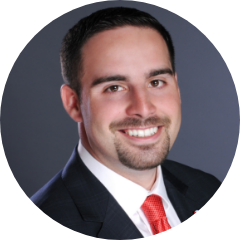 Mario Murgado, Jr.
Mario Murgado, Jr. was born into the automotive industry, although he started from the bottom working his way up. First, as a Sales Consultant, then as a Digital Marketing Manager, Internet Marketing and Sales Manager, where he leveraged his skills as a digital native to eventually become the General Manager of Murgado Mazda. Today he also serves as Marketing & Operations Director for Murgado Automotive Group, overseeing the latest digital marketing efforts of the group's 18 dealerships.